My No fish No pay guarantee.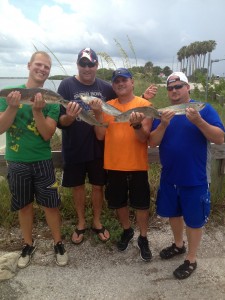 For years now I have carried a no fish no pay guarantee. There are several reasons why I do this. Some time back, while fishing in Ketchikan Alaska for Salmon, which is considered a really good area to salmon fish, I hired a guide, and we fished the four hour slotted time, and nobody in our group caught a fish, while every other boat to come back into port had their limits of salmon. You see salmon fishing in Ketchikan is a big industry. Being a Tampa Florida charter boat fishing captain for years, made me reflect from a clients point of view.

Next I have come to understand there are two types of fishing guides, those that are part time fishing guides, and those that are full time fishing guides. I clearly had a part time fishing guide as my captain in Alaska that day for sure, as he arrived in Alaska just a day or two before our trip. Heck, I didn't know, we just pulled his name out of the yellow pages. That's what people did then.  Fishing Captains, can say anything they want. Now, having been in the business since 1999, we in Tampa bay have the same situation at hand. You see, part time fishing guides, which are a dime a dozen, have other full time jobs, they fish for a hobby, a boat payment so to speak. Their bread and butter is not on the line. Sometimes they even charge 'lower rates' in order to fool or trick the unsuspecting client into thinking they are indeed getting a better deal. This is why I am writing this today for you.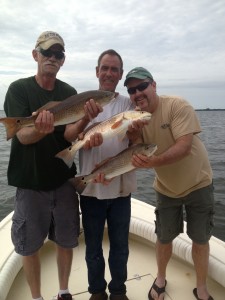 Full time fishing guides carry the same rates pretty much across the board. If you think you are getting a deal, most likely, in reality you are not.
So I decided to cut to the chase, and try to separate myself from the part timers by providing a legitimate no fish no pay guarantee, in order to separate myself from them I take my charter seriously. You are my 'bread and butter'. You are not a 'hobby' to me. And last but not least, if fishing is slow in one area, I will move to another spot in order to fill that guarantee, because at the end of the day,
IF THERE IS NOT A FISH CAUGHT ON MY BOAT, YOU DO NOT PAY A DIME.
And to be sure, since fishing Tampa bay for years and years, my clients  have never not caught a fish on a charter with me.

Captain Mark Newton

FULL TIME FISHING GUIDE